Who We Are
Netris is a premier service provider of Information Technology consulting and cloud services. Our team of certified and highly-skilled IT experts empower our clients with innovative IT strategy and help them achieve digital transformation.
We focus on startups, small, and medium-sized businesses because we believe that when things are done right from the start, everything works better and scales smoother. Our goal is to form enriching partnerships with our clients by simplifying IT complexity and delivering world class support. We achieve this by providing a wealth of services and solutions, many of which we've developed ourselves and may not be available with other service providers. Below you'll find a list of some of the services we provide.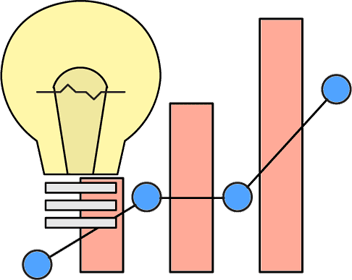 Services We Provide
IT Consulting
IT Project Management
Managed DevOps
Network Design & Engineering
Network Management & Security
Wireless Networking
Server Management & Support
Server Migrations
Linux Server Administration
Scripting & Automation

Cloud Computing & Migrations
Email Migrations
Hosted Email
Email Security & Spam Filtering
VoIP Service & Cloud PBX
VoIP Optimization
Video Conferencing Setups
Server Virtualization
Virtual Desktop (VDI)
Remote Access & VPN

Backup & Disaster Recovery
Business Continuity
Security & Compliance Audits
Lifecycle management
Software & Firmware Patching
Managed Anti-Virus
Password Management & SSO
Website (WordPress) Hosting
Web Design
New Office Build-outs

What We Are Not
At Netris, we believe in being as up-front and transparent as possible in our business practices and relationships in an effort to clearly define expectations and minimize frustration. Consequently, we believe it's important to not only tell you who we are and what we can do for your business, but also what we are not.
We are not an Internet Service Provider (ISP); we do not directly provide Internet service. As such, Internet outages determined to be caused by an ISP, or other external factors, will not be accounted for in our Service Level Agreements (SLAs). We are happy to work with an ISP's support staff to resolve issues, but we have no other means to assist with or expedite restoration of Internet services in the event of an outage caused by external factors.
We are not a residential service provider and do not perform residential service calls. We are a business to business service provider. This means we do not provide services such as mobile phone repairs, home theater system installations, etc.