What is Managed IT Services?
Managed services is a term that gets thrown around a lot these days. It can be used to describe anything from a simple, specific service that is managed by the service provider, like email or cloud storage, to a fully-managed Information Technology solution that encompasses all IT operations of a business. Many companies claim to offer managed IT services, yet offer only partially managed services or don't offer all the services necessary to fully service your businesses's IT operations. Some unmanaged service providers will claim that managed services are unnecessary or too expensive. As a result, some business owners have a negative view of managed IT services. Well, we're here to set the record straight.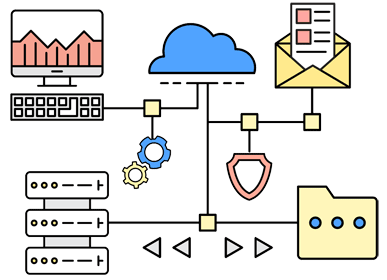 The Bottom Line
The truth is: managed services, when done right, can be one of the most valuable assets a business can have. In many cases, it is the most cost-effective IT support model a business can implement, and can actually save a business thousands of dollars a month. With Netris as your Information Technology partner, your network infrastructure will work in harmony, your business's productivity will increase, and your employees will be happier — because when your technology is happy, everyone is happy.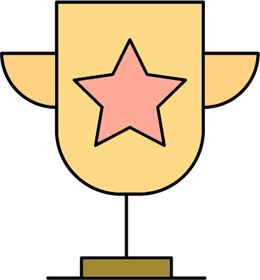 Award Winning Service
When deciding on a managed services provider, you should be wary of any company claiming to provide managed services that does not offer a Service Level Agreement (SLA) that clearly defines deliverables, responsibilities, and guarantees. For example, at Netris, all of our managed IT services plans include a 99.5% uptime SLA. Furthermore, make sure that the service provider can effectively manage all of your systems and infrastructure — there are many service providers out there that will only work with Windows-based systems and won't touch Mac or Linux systems, for example. But our experts can handle anything you throw at them and our clients rave about our service.
Experience The Netris Difference
You'll see the difference when you experience our fully-managed, best-in-class service! We can analyze your infrastructure, gain a deep understanding of your systems, come up with comprehensive solutions to move your business forward, and execute quickly and effectively. We take ownership of our projects and won't pester you or your staff every step of the way. We are disciplined and careful, minimizing or eliminating downtime whenever possible. Let us craft a managed services package that will perfectly fit the unique needs of your business.
Pricing Estimator
Want a quick estimate of what you can expect to pay for our managed IT services? Simply fill in the short form below and click on the Calculate button — our custom-built web estimator will do the rest!